Inspiring reading, learning, creativity and play
Key stats
526
stores in the UK and Ireland
People who do, to become one of the most loved retailers in the UK
Our purpose:
To inspire customers to read, learn, create and play – making lives more fulfilled.
Underpinning this purpose:
Fun and fulfilment
We believe in the importance of fun and fulfilment and taking time out to do the things you love.
Accessible to everyone
We want reading, learning, creativity and play to be accessible to everyone, affordable, convenient and inclusive.
Go-to place
We want to be the go-to place to inspire customers to embrace their free time.
Fulfilled by our brand that is:
All brought to life by a family of colleagues who are:
For us, it's about our ability to be creative and agile; we are able to adapt to change and be smart about what we do, with the resources we have. It's what makes us unique.
We care about each other as one team. We care about our customers, our products and every penny we spend. Caring about the things we do is at the heart of our work ethic.
Being can-do means focusing on what matters and getting it done. Whatever the situation, we rise to it because of the can-do spirit and resilience we all share.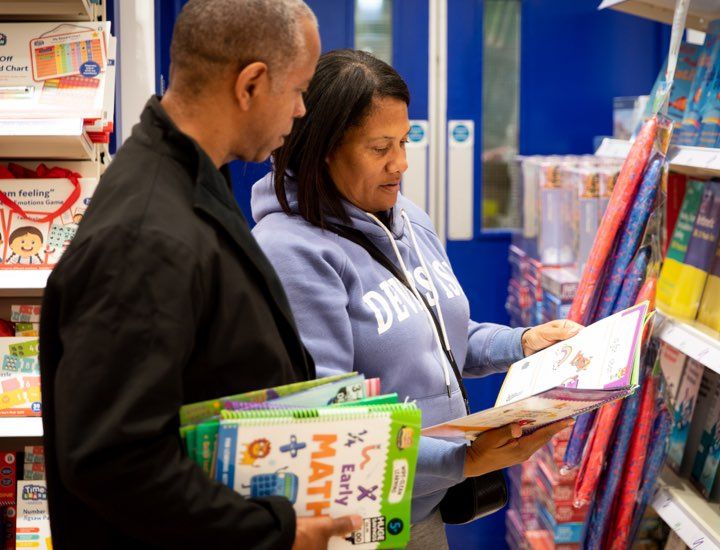 Helping us fulfil our ambition of becoming one of the most loved retailers in the UK – the go-to place for reading, learning, creativity and play.